Every year the outdoor industry goes absolutely bonkers dropping Black Friday deals and this year will be no different. In an effort to make things a lot easier for you, we are going to try to compile all of the deals we can find. We've also broken it down by category...
read more
GET THE AMMO HERE : https://bit.ly/3kYlWsF You guys!! There is ammo IN STOCK right now! On top of that – this is also a killer deal! We have used a […]
read more
Today, Jon Patton is breaking down the new ATF pistol stabilizing brace rule! Tenacity Blend Coffee- https://bit.ly/3QDmcik Tenacity Blend KCups - https://bit.ly/3XbAZmK BRACE RULE -...
read more
Jon and Josh take the Smith & Wesson Equalizer to the range! Check out The MagShack for some GREAT Mag deals!! ♦ Watch with NO ADS here: https://bit.ly/35Jn1Ak PROMOS and DISCOUNTS: https://linktr.ee/TheGunCollective LINKS FOR THIS EPISODE: ● Jon's New CHANNEL:...
read more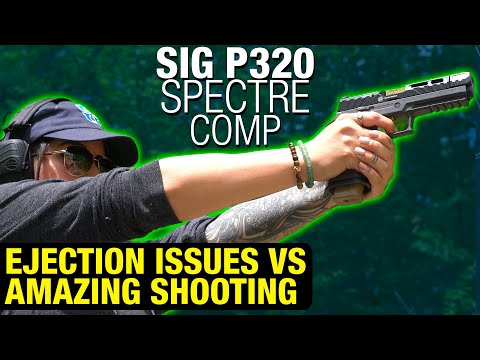 Is it the ULTIMATE? - Sig P320 Spectre Comp Reviewhttps://www.youtube.com/watch?v=kHMEFunbZL4The TGC crew take the Sig P320 Spectre Comp to the range! SECRET LINKS & PROMOS: https://linktr.ee/TheGunCollective ♦ Support Us Directly Here: https://bit.ly/3ncyHkE ♦...
read more
Q Honey Badger Pistol From SB Tactical: SB Tactical, in conjunction with the Firearms Regulatory Accountability Coalition, Inc., (FRAC), and the National Rifle Association, stands in solidarity with Q, LLC. and is disappointed by the recent ATF actions in classifying...
read more
In a recent twitter post, Congressman Matt Gaetz of Florida's first district unveiled a letter he and several cohorts crafted and sent to US Attorney General William Barr and Acting Director of ATF Regina Lombardo. The letter specifically calls out ATF for its...
read more
This week on The Legal Brief - the Best of Adam Kraut! https://youtu.be/wrsEVZAerjY ♦ TGC PATREON: https://www.patreon.com/TheGunCollective ♦★ Buy From Amazon! ► http://amzn.to/2kE8UBq★ Top TGC Gear ► https://www.amazon.com/shop/theguncol…★ TGC Shirts & Swag ►...
read more
SECRET LINK: https://bit.ly/3mS4yrP This week on TGC News Jon Patton talks about Sig releasing a new scorpion, a new way to hang your rifle and more gundustry news! ♦ Support TGC Directly at SUBSCRIBESTAR: https://bit.ly/33PnrlW ♦ ★ TGC Affiliate List:...
Welcome back to The Gun Collective podcast. My name is Jon Patton. Patreon has told us to get lost so we are now on SubscribeStar, if you enjoy this show every week and you want to support us directly and even get something in return beyond the normal content, head...
Jon went out to the range the other day to test out the first batch of ballistic gel. He took along a Desert Eagle in 50AE shooting a 300gr Underwood load as well as his HK VP9 with Underwood load with 90gr Lehigh Xtreme Defender bullets. Let us know what you think!...
"The Gun Collective (TGC) reports out the latest firearms news in an honest, informative and professional manner. Jon and Genevieve have been exceptional to work with – we're fortunate to have them sharing the latest news in our industry."
" Jon and his team always say that they are delivering the news that the customers actually care about. While to some this is just the start of an idea, but to the TGC family this is a way of life. Bringing up topics that others will shy away from while remaining professional is why I choose to work with Jon and TGC."
"Jon and all the guys at TGC are awesome. We've worked with them at several SHOT Shows and other projects. Always know their stuff, provide good feedback, and showcase your product keeping your company brand in mind."
"Advertising with "The Gun Collective" has been great for our business and we have been able to easily prove a great ROI based on coupon code usage. His audience was very engaged and exactly the targeted demographic we were looking for."
"Over the past several years, we've partnered with the TGC team on various sponsorship and promotional initiatives. TGC has been easy to work with and produces great content! "
"Honest, professional and communicative, this is how gun journalism should be"